We are a professional Chartered Accounting firm which provides business clients with tactical advice and assistance in preparing their Fuel Tax Credit claims Australia wide.  Forward Focus are experts in the Fuel Tax Credit system and have extensive experience helping all types of businesses claim the maximum refund of Fuel Tax Credits they are entitled to.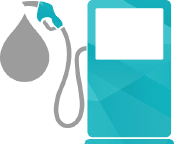 We are a professional Chartered Accounting firm which provides clients with tactical advice for effective business management. We pride ourselves on looking beyond compliance to deliver informed and proactive advice for the future. This is not to say that compliance is not important – to stay in business, it is critical. It's just that at Forward Focus, compliance is simply the starting point of our service to you.
OUR STORY
Forward Focus was established and continues to be managed directly by Phillip Power.  Phillip Power is a Chartered Accountant with over 20 years taxation experience.  The business has continued to evolve over time, being previously known as Power's Tax and Consulting and Clarke Whiteside and Consulting.
ELIGIBLE FUELS
You can claim fuel tax credits for any taxable fuel you acquired, manufactured or imported to use in carrying on your business.Fuel is taxable fuel if excise or customs duty must be paid on it or it is a non-transport gaseous fuel that is covered under the carbon pricing mechanism.
FUEL TAX CREDITS SPECIALISTS
As Fuel Tax Credits specialists, Forward Focus removes the burden of having to prepare your fuel tax credit claim in-house; a process which is compromised by busy staff who may be inexperienced in this area.
Testimonials
They are professional and efficient at preparing and submitting tax returns.  They follow up any queries or areas that we are unsure about and they are always helpful in making an appointment time that suits us.
Client Response 1, 2012
They have always provided me personally and the companies I have been involved in, good, timely, well informed accounting, tax and secretarial services.  Yes I would certainly recommend them to friends and have already done so.
Client Response 2, 2012
I have recommended them to many people.  They are great at providing timely, accurate advice on tax issues but also general financial queries.
Client Response 3, 2012